Mrz 18 2012
Herzlich Willkommen auf unserer Seite!    
Viel Spaß beim Durchblättern
wünschen Holly und Toffy
Alle Träume können wahr werden, wenn wir den Mut haben, ihnen zu folgen.
Diese Homepage ist meinen Hunden,

den Miniatur American Shepherds "Holly" , "Toffy"

und meinen verstorbenen Tibet-Terriern Tessa und Merlin und
meiner Australian-Shepherd-Lady "Amy" gewidmet.

NEU: Instagram @Hollyundtoffy.b @Uschbxhle
Für die Welt seid Ihr irgendwelche Hunde, doch für mich seid Ihr die Welt.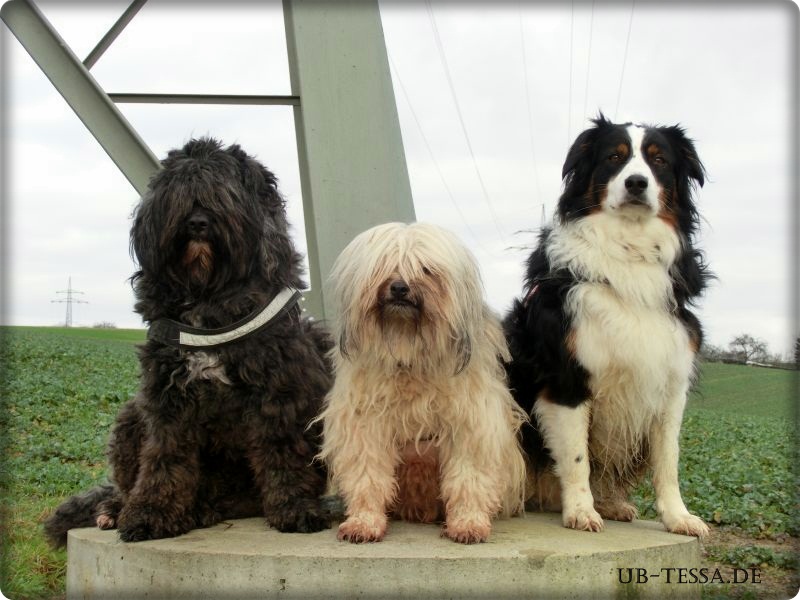 Leben ist  das, was  passiert, während  du gerade  andere Pläne  machst.
John Lennon
Was ist ein Tibet Terrier?
Es ist Liebe, die Gestalt angenommen hat.
Glück, für das es keine Worte gibt.
Vier kleine Pfoten, die dich führen –
in eine Welt, die du schon fast vergessen hast.

Wen der Himmel liebt, dem schickt er einen Engel
und wer sagt, dass Engel Flügel haben.
Vielleicht haben sie auch vier Pfoten und eine kalte Nase!

Unsere alte Homepage: http://www.tibetterrier.biz/
Visits: 20073
Leave a Reply
You must be logged in to post a comment.