Jan 14 2015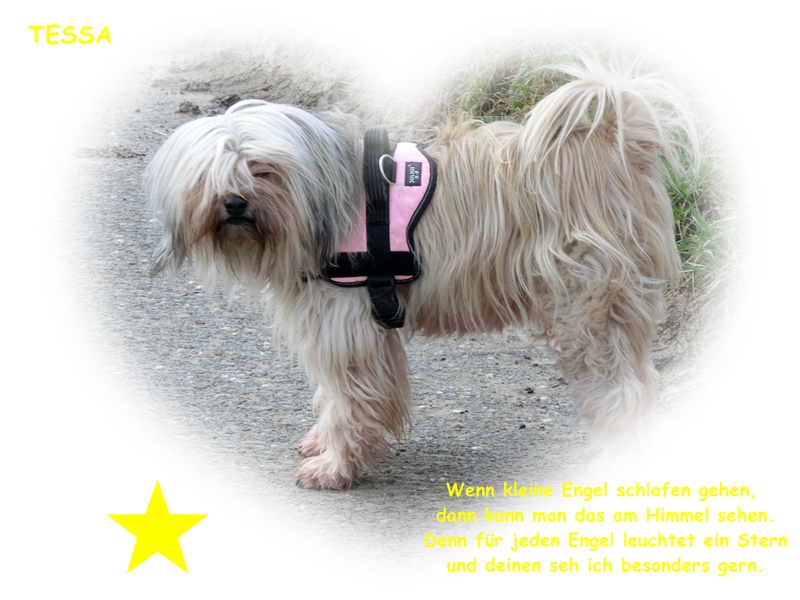 Wenn es soweit ist…
Bin ich dereinst gebrechlich und schwach,
und quälende Pein hält ständig mich wach,
was Du dann tun musst – tu es allein.
Die letzte Schlacht wird verloren sein.
Dass Du sehr traurig, verstehe ich wohl.
Deine Hand vor Kummer nicht zögern soll.
An diesem Tag – mehr als jemals geschehn –
muss Deine Freundschaft das Schwerste bestehn.
Wir leben zusammen in Jahren voll Glück.
Furcht vor dem Muss? Es gibt kein Zurück.
Du möchtest doch nicht, dass ich leide dabei.
Drum gib, wenn die Zeit kommt, bitte mich frei.
Nur- bitte bleibe bei mir bis zum Schluss
auch wenn es für Dich schwer sein muss.
Und halte mich fest und red mir gut zu,
bis meine Augen kommen zur Ruh.
Mit der Zeit – ich bin sicher – wirst Du es wissen,
es war Deine Liebe, die Du mir erwiesen.
Vertrauende Blicke ein letztes Mal –
Du hast mich befreit von Schmerz und Qual.
Und gräme Dich nicht, wenn Du es einst bist,
der Herr dieser schweren Entscheidung ist.
Wir waren beide so innig vereint.
Es darf nicht sein, dass Dein Herz um mich weint.
Visits: 1023
Leave a Reply
You must be logged in to post a comment.