Jul 12 2019
Nichts ist "ewig", weder in der Natur noch im Menschenleben,
ewig ist nur der Wechsel, die Veränderung.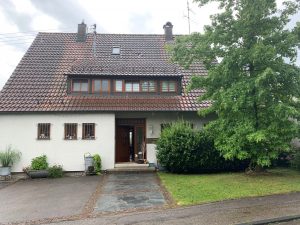 Nach 18 1/2 Jahren werden wir Ende September "unser Haus" verlassen. Wir wären gerne geblieben, aber es sollte nicht sein.
Der Tag, an dem du einen Entschluss fasst, ist ein Glückstag.
Noch hat mich der Zauber eines Neuanfanges nicht erreicht.
Manchmal ist die Veränderung nicht das was wir wollen.
Aber manchmal ist die Veränderung genau das, was wir brauchen.
Visits: 364
Leave a Reply
You must be logged in to post a comment.