Jul 20 2012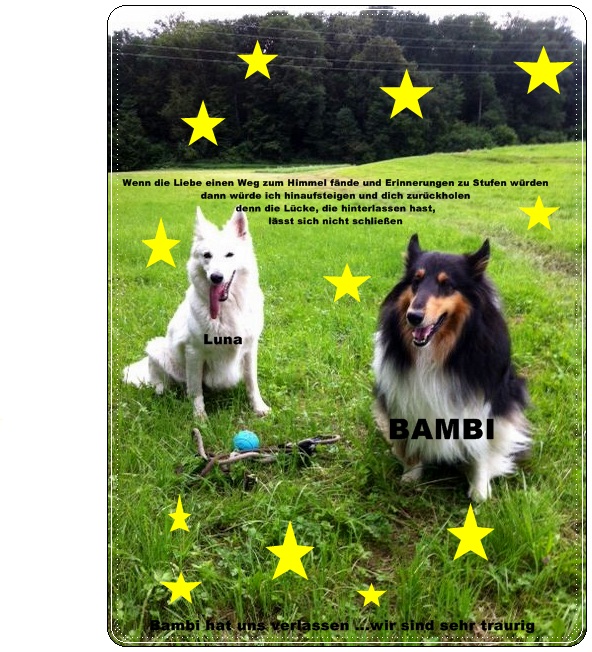 Mach`s gut du kleine Bambel-Maus…………wir sind sehr traurig!
"Wenn Tränen Dich hätten halten können, dann wärst Du immer noch hier. Wenn Tränen Dich zurückbringen könnten, wärst Du seit gestern schon zu Haus' bei mir."
(Verfasser unbekannt)
Visits: 941
Leave a Reply
You must be logged in to post a comment.